The Recycled Part
Wednesday, February 25, 2015
B&R Auto Wrecking Expands with Acquisition of Glenwood Foreign Auto Parts.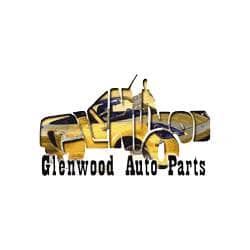 B&R Auto Wrecking proudly announces the acquisition of Glenwood Foreign Auto Parts. The well respected and successful facility operates on nearly eight acres near Eugene, Oregon. Glenwood officially became part of the B&R family on November 17, 2014.
Most of the current employees will be retained and we anticipate around 20 employees on staff once the facility is at capacity. We are very humbled and honored to take over such a well-liked and respected operation. The previous owners, the Waldron Family, have done a fantastic job for years; not just for their own business but also for the auto recycling industry as a whole.
The new facility will be used to process foreign and domestic cars and trucks, and hold around 1000 vehicles. We have installed our inventory management system in order to link each store together, so that no matter which B&R location is called upon, the parts ordering process can be completed. With over one million parts in stock, it's important to be able to quickly inform customers how soon they can have the part, the condition of the part, and the price of the part. We understand cycle time is so important to customers, and having another facility with nearly 30,000 square feet of warehouse space will help us and our customers continue to be successful.
Locally owned since 1960, B&R has 14 locations in Oregon, Washington and Nevada. B&R is also an Automotive Recycling Gold Seal Member and Certified Automotive Recycler. You can find more information at www.autowrecking.com or by calling 800.325.8469.