The Recycled Part
Thursday, January 15, 2015
Learn How to be a VIP, "Self-Serve" Customer at B&R.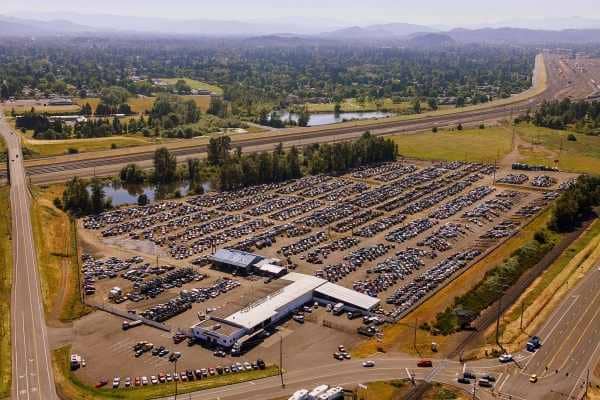 Do you work on cars and wish to pull your own auto parts?
Here are some guidelines to ensure you always have a positive experience in the self-serve yards.
Talk to your sales professional and find out if they have the parts listed in inventory or at least the correct vehicles you are after. There are quite a few small parts that are not inventoried. If it seems like they ask lots of questions, don't get frustrated. They are trying to make sure you get the correct part the first time. Sometimes what you think fits your vehicle is not always accurate. This is also a great time to discuss prices; before you do all the work to remove the part.

Make sure you bring the proper tools to remove the parts you are after. It can be frustrating to everyone involved, as wrecking yards typically don't have tools for you to use. Be respectful of the cars and parts in the yard, try not to break or damage anything. Staff really appreciate when you put the parts back in the vehicle as to leave it neat and fewer parts get damaged. That might be a part you or your friends need in the near future.

Don't be afraid to admit that you are not wishing to remove your own parts, all B&R locations provide full-service assistance. Be advised, they may not be able to remove the part immediately and offer a few options for you to get your part to you, including UPS for small parts.
Happy hunting!